Are you looking for ways to promote Child Abuse Awareness Month activities at home, in your workplace, or with your organization or club? Share this flyer or choose one of hte specific events/activities listed and share it with your freinds, family and coworkers. For uptodate informaiton connect with us on Facebook!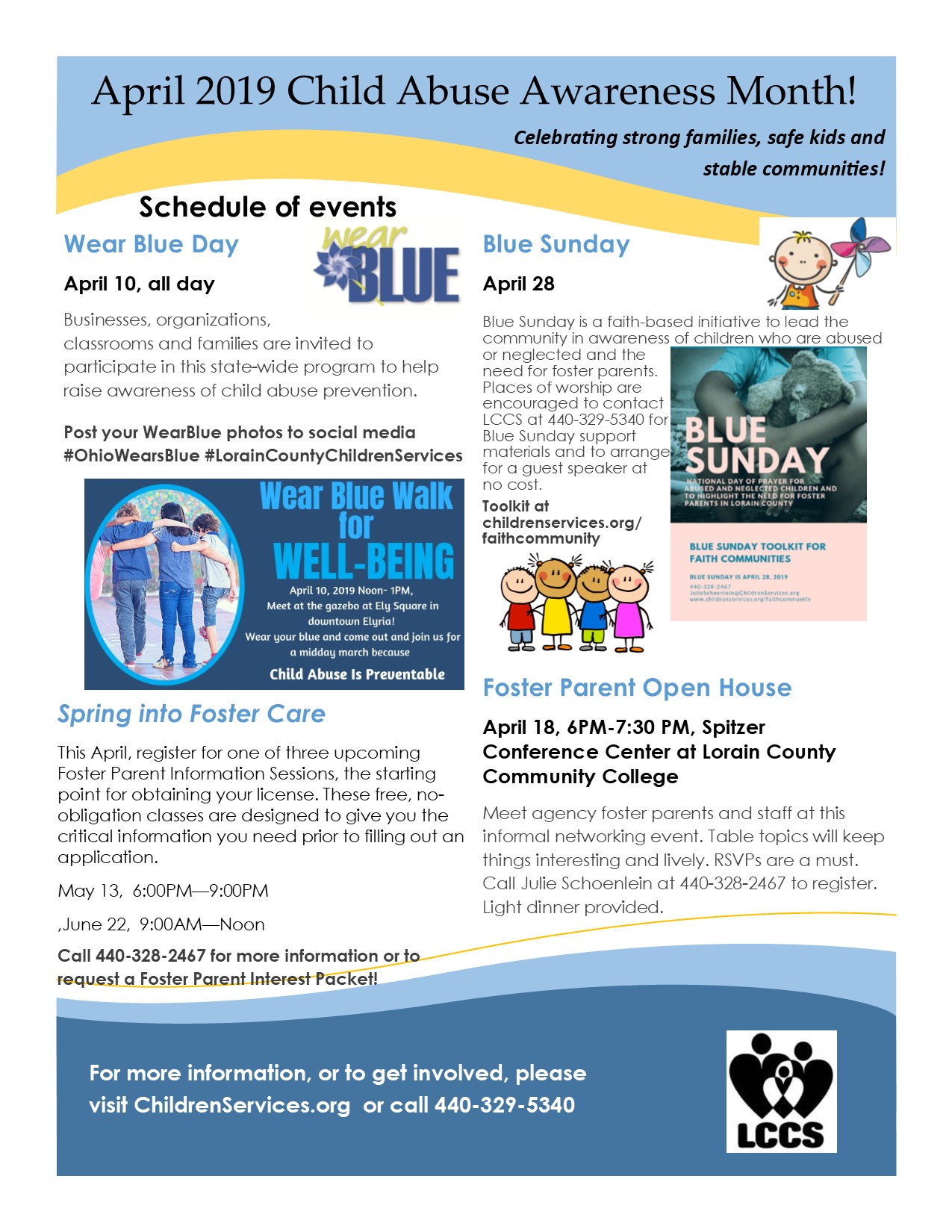 Wear Blue Lorain County - April 1o, 2019

Wear Blue is a statewide awareness campaign that takes place on the second Wednesday of every April, Child Abuse Prevention
Month. Ohioans are encouraged to wear blue that day – to work, to school, to a community event – to show support for preventing child abuse and neglect.
Post a photo of you and your coworkers, friends, neighbors, fellow students, and others wearing blue on your county children services agency's Facebook page or on the Ohio Wears Blue page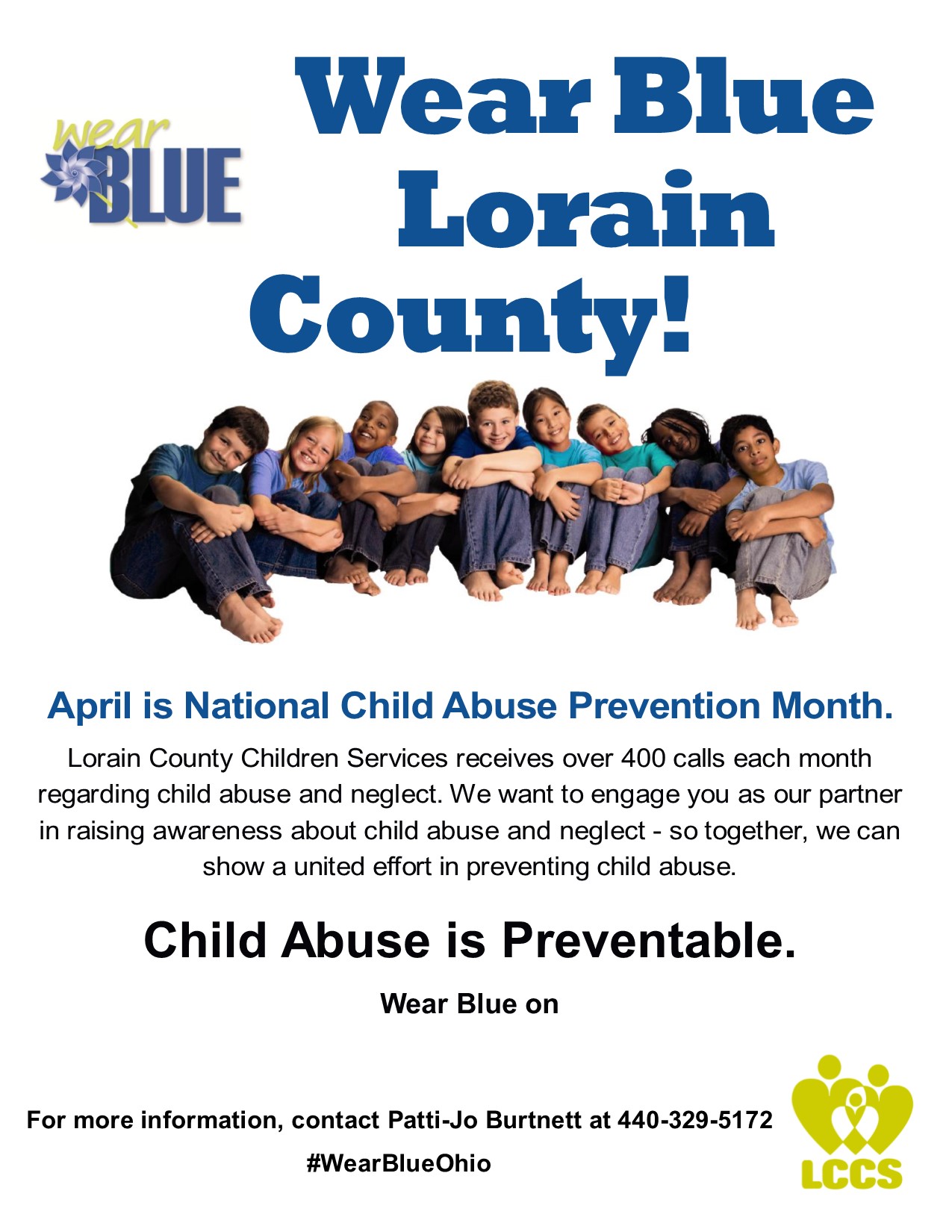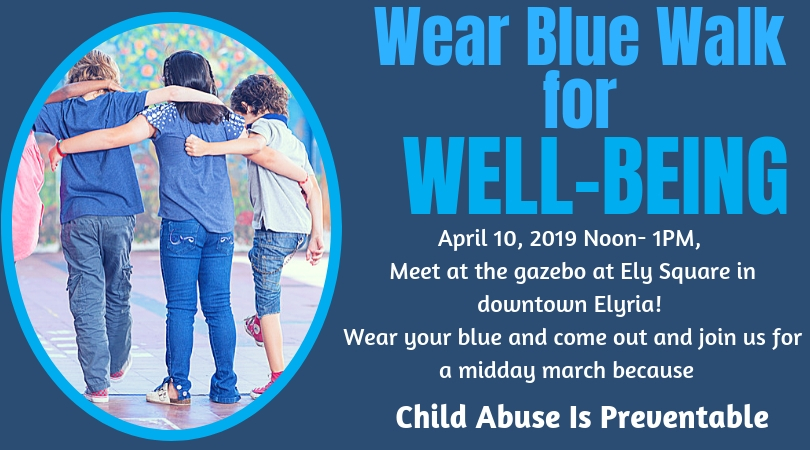 FactSheet - Child Abuse Definitions
FactSheet - Child Abuse in Public Spaces
FactSheet - Supporting Fathers
For more information or to get involved, contact Patti-Jo Burtnett
2018 Rally for Kids!
All area families are invited to the 16th annual Rally for Kids! Family friendly entertainment, raffles, karaoke, giveaways and staff from favorite local agencies and organizations will make the Rally a fun day for everyone! Don't miss out!