Stand Sunday Toolkit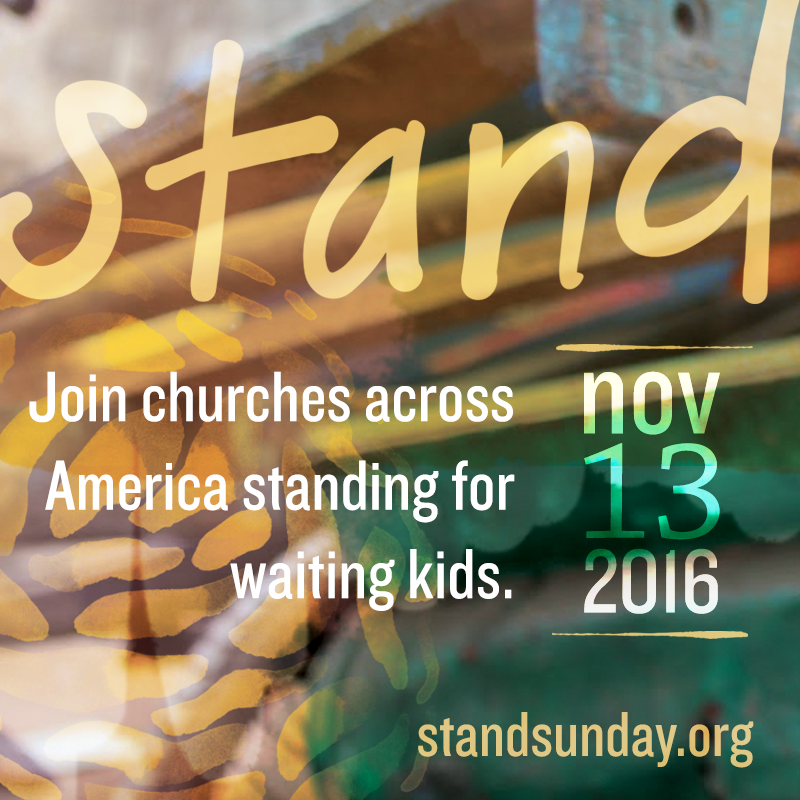 Dear Pastor,
Protecting children from abuse and neglect is as important to our faith community as it is to us at Lorain County Children Services. One very personal way to make a difference in the lives of Lorain County's abused or neglected children is by becoming or supporting our local foster and adoptive parents as well as those who wish to become foster or adoptive parents. They might be the people who lead your youth program or the people who watch the children during services. They may be the family that just joined your church or the parents who just became empty-nesters.
Can you help by highlighting Stand Sunday on November 13th? Stand Sunday is a national campaign and gives churches the resources and tools to stand up for foster children and children waiting to be adopted and support those interested in becoming a caregiver or adoptive parent.
The call to action for Lorain County's Stand Sunday initiative will be to invite people to the November 18th Foster Care Open House, hosted by our current licensed foster parents. People can come to meet and hear directly from active foster parents about what it's like; what are the rewards and challenges; and about their individual journey from licensing to taking care of children in Lorain County.
Should you choose to participate and spread the good news on Stand Sunday, I have attached the following "toolkit" resources:
If you would like hard copies printed for you, or have any questions about Stand Sunday or the children serviced by Children Services, please call Julie Schoenlein at 440-328-2467. Thank you.
Blue Sunday (April) ToolKit (2017 TBD)
---
(2016) National Blue Sunday is set for April 24.
Blue Sunday is a faith-based initiative that gives our faith commuity an opportunity to connect Child Abuse Awareness, Child Abuse PRevention and Foster Parent Recruitment into worship services as they see fit. From a small but special prayer, to guest speakers and meeting space after servcies, Lorain County Children Services can support your efforts to raise awareness of child maltreatment and the need for foster parents. For national resources, please visit www.BlueSunday.org
Download Blue Sunday Bulletin insert

(double sided PDF, 2 per page)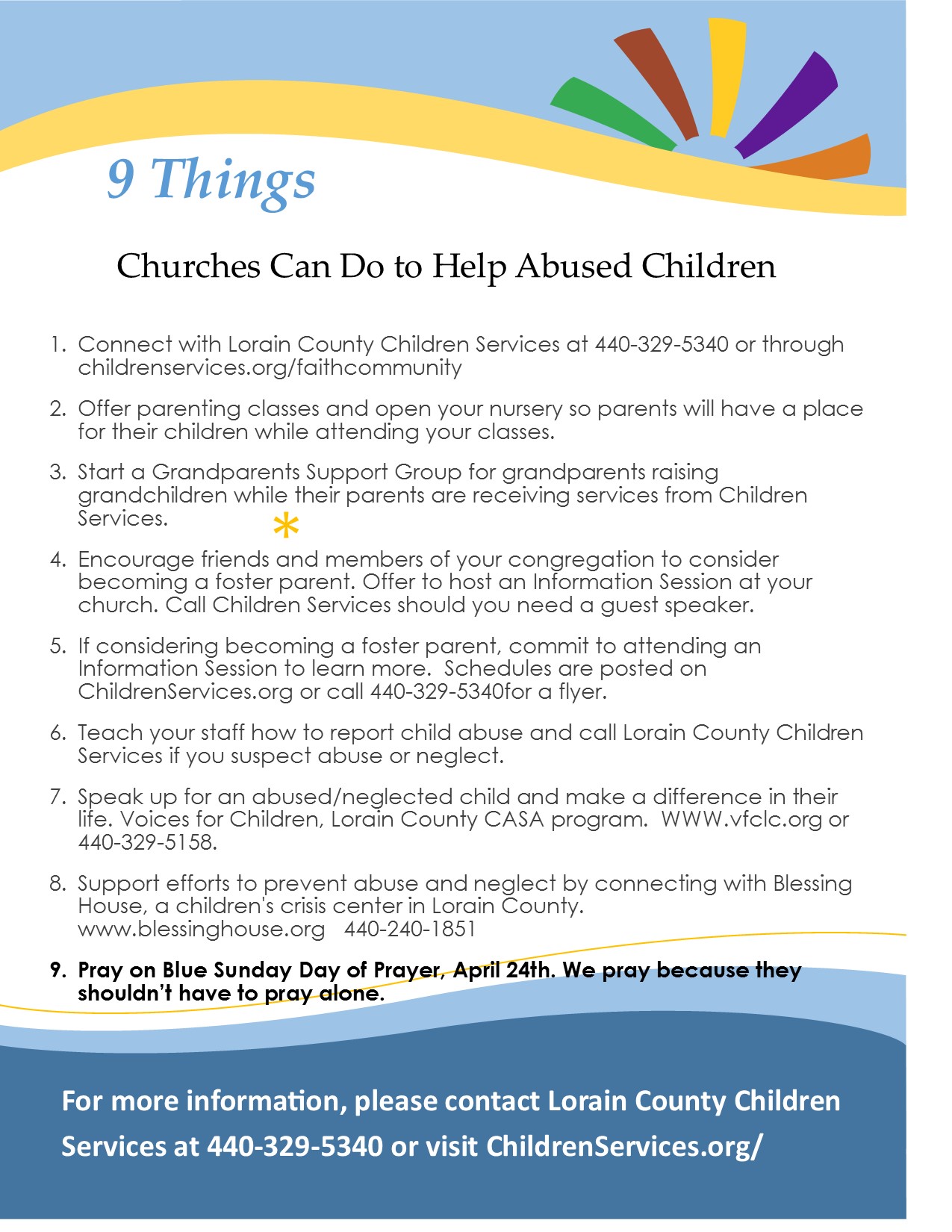 ---
Orphan Sunday (usually first Sunday in November)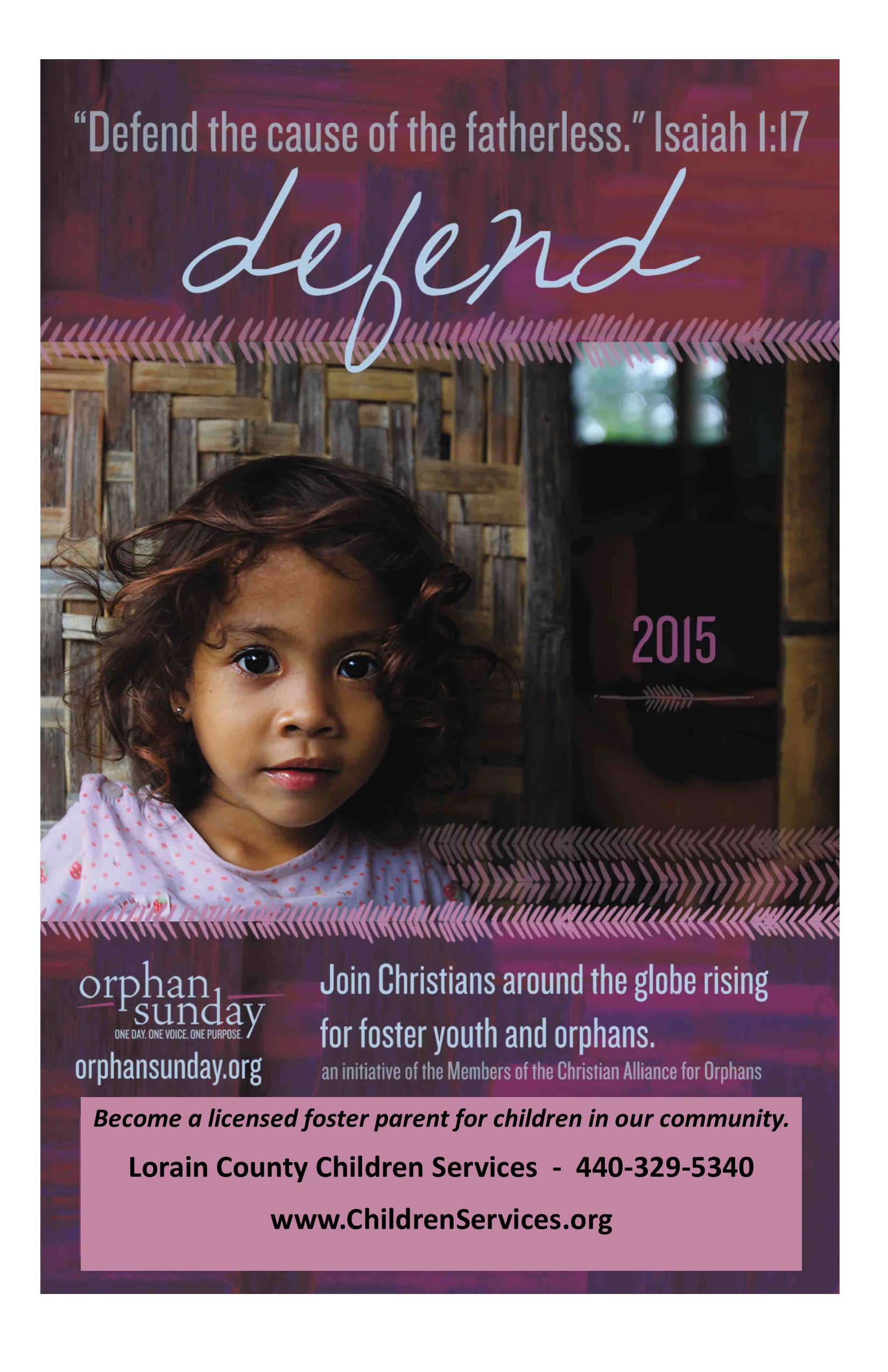 Do you know someone who is ready to take the next step and learn more?