Children are the future of our community. At Lorain County Children Services, we believe in the value of children, and their right to a safe environment. Children must be protected; and yet, they cannot protect themselves. No city, township, or village is immune from the tragedies of child abuse and neglect. By working together, we can help abused children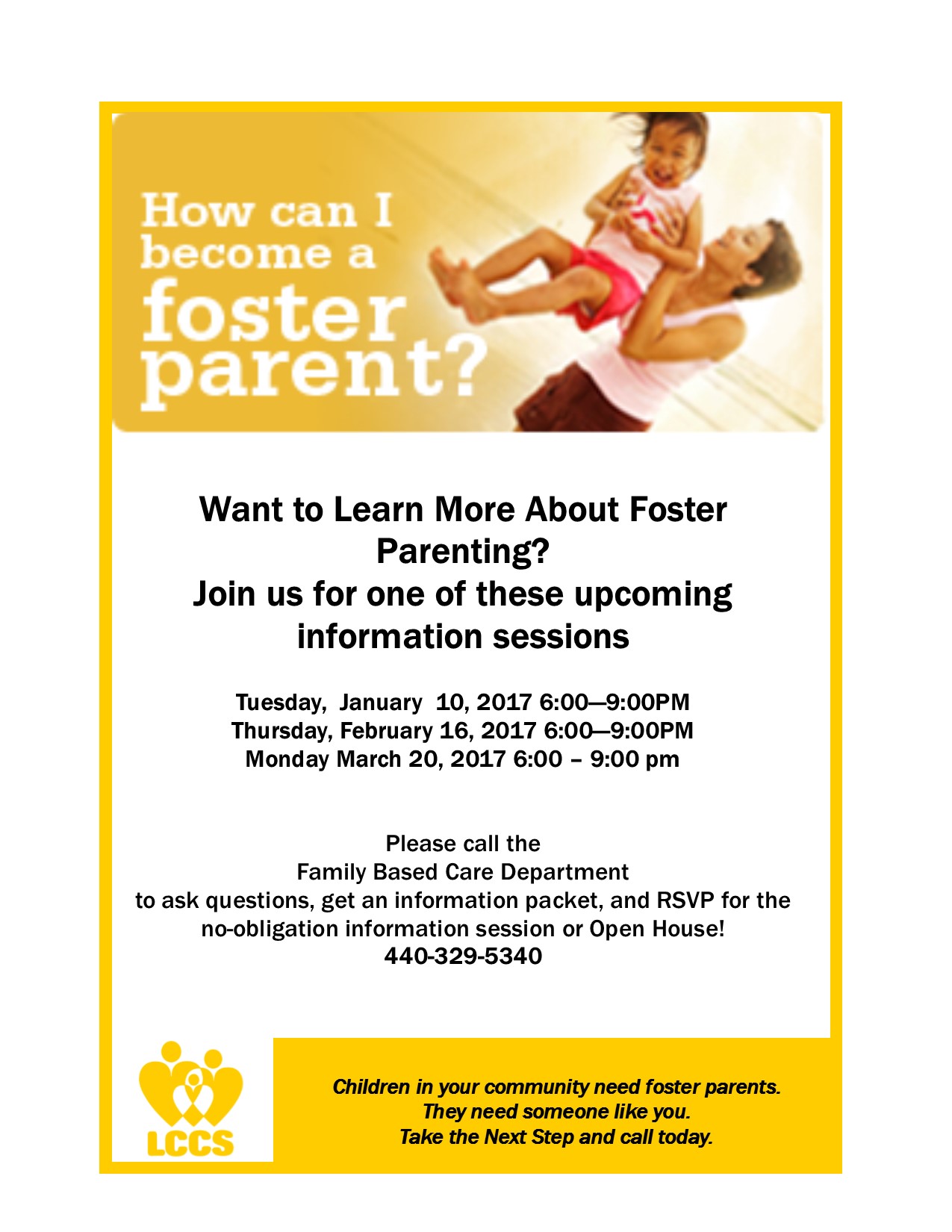 Quick Links:
What is Family Based Care?
Family Based Care is a service for each child that needs out-of-home care. Family-Based Care providers (foster and adoptive parents) provide a safe, stable, and nurturing environment for children who cannot remain in their homes due to abuse or neglect.
A child who cannot stay with his parents may stay with other relatives. If an appropriate relative is not available to care for the child, the child then stays with a foster family. LCCS foster families are screened, trained, and licensed through LCCS.
LCCS Foster Families are expected to care for the child however long the child needs out-of-home care. This may be from a few days to several months. For some children, returning home is not possible. For these children, the Court either transfers custody from the child's parents to an appropriate relative or grants permanent custody to LCCS. That means all legal ties to the biological family are severed.
In that event, the child is typically adopted by his or her foster parents. If the Foster Family is, for whatever reason, not an appropriate adoptive resource for the child, an alternative, permanent family is identified. If you would like to be a resource for a child needing to be adopted, please visit our children's profiles.