News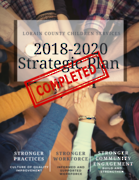 posted 8/28/20 -- The 2018-2020 Strategic Plan created significant improvements in our social work pratice, our workforce support and development and our community engagement, including engagement with kinship and foster parents.
Full Story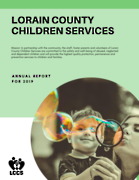 posted 8/28/20 -- From positive improvements in services for relatives caring for their family's children to evidence-informed services for parents involved with both the Substance Use Disorder services and Children Services, this report will provide insight into how Lorain Cuinty Children Services contriubutes to the health and safety of our community.
Full Story
posted 8/27/19 -- Beginning September 4, 2019, people providing kinship care are invited to participate in a free support meeting from 5PM - 6:45PM. The group will continue meeting on the first Wednesday of each month through May 2020. These free meetings will include dinner, child care and an opportunity to discuss kinship care. RSVPs are required - Please see the flyer for location and registration information!
Full Story
Also Inside